Panama Deception | Coverup | Destination Nicaragua | Raw Footage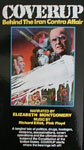 The Iran-Contra scandal was not an aberration - it was part of a pattern of abuses of power by a shadow government willing to subvert domestic and international law to ensure the United States' continued global dominance.
Coverup is an investigative documentary about world-wide covert activities backed by the U.S. Government. . .activities that were NOT revealed by the Iran-Contra Hearings of the U.S. Congress. It wades in where the official hearings were afraid to tread, revealing a tangled web of political leaders, international drug smugglers, weapons dealers, hostages, assassinations, the C.I.A. and the effect of covert U.S. foreign policy on people throughout the world.


Coverup includes interviews with Barbara Honegger, a member of the 1980 Reagan-Bush campaign team and Reagan White House policy analyst. She and others allege that the Reagan-Bush campaign negotiated with Iran to delay the release of American hostages until after the Presidential election, and that arms sales to Iran were a part of that bargain.

John Stockwell, a former CIA analyst.

Peter Dale Scott, a professor at the University of California at Berkeley, who has conducted extensive research on covert action and CIA activities.

Jonathan Kwitny, an investigative journalist for the Wall St. Journal.

Coverup tells the story of Oliver North, the former National Security Agency staffer whose name became a household word over the course of the Iran-Contra hearings. COVERUP details how he traded weapons for hostages and made plans in the White House basement for the Federal Emergency Management Administration to enforce martial law.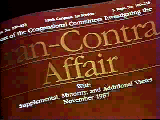 Coverup relates the CIA's continuing campaign to subvert democracy around the world, from Laos to Chile to Nicaragua. Coverup presents shocking evidence of the long history of the CIA's involvement in drug running, from heroin in Vietnam to cocaine in Central America.
To order this film click here.
Activist Films & Videos | Gatewood Documentary | Media Facility | Speaking Appearances | Resources | Current Activism | Contact Us
Copyright © 2000-2003 by the Empowerment Project. All rights reserved.